中国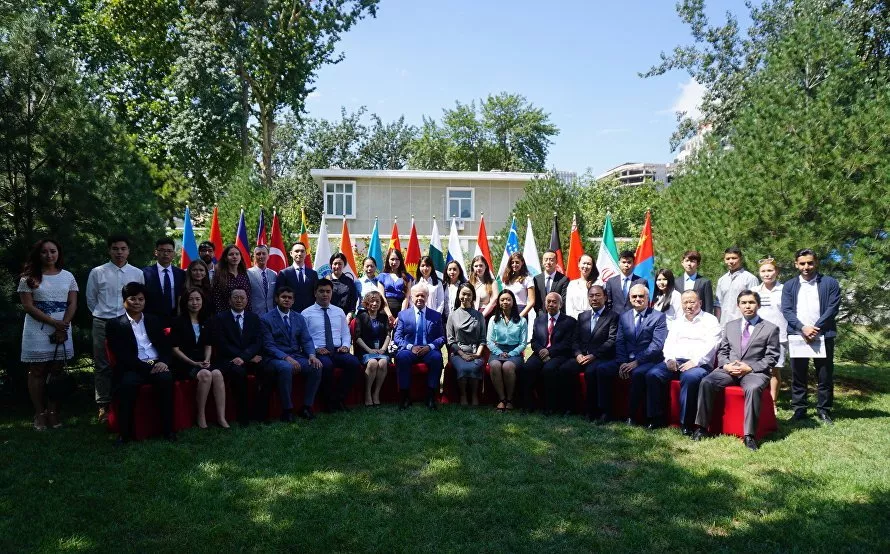 圖源: GenerationSCO 
上海合作组织总部 | 2018年9月11日
SCOLAR Recruiting New Members!  (仅供英文版)
SCO Countries Youth League (SCOLAR) is an independent, non-profit youth organization aimed at providing a platform for young leaders from Shanghai Cooperation Organisation countries to strengthen connectivity, promote dialogue and contribute to regional development. It is affiliated with the SCO Secretariat and supported by Secretary General.
The largest transregional organization in the world
3B people, 44% of world's population, where every fifth person represents youth
1/3 of world's GDP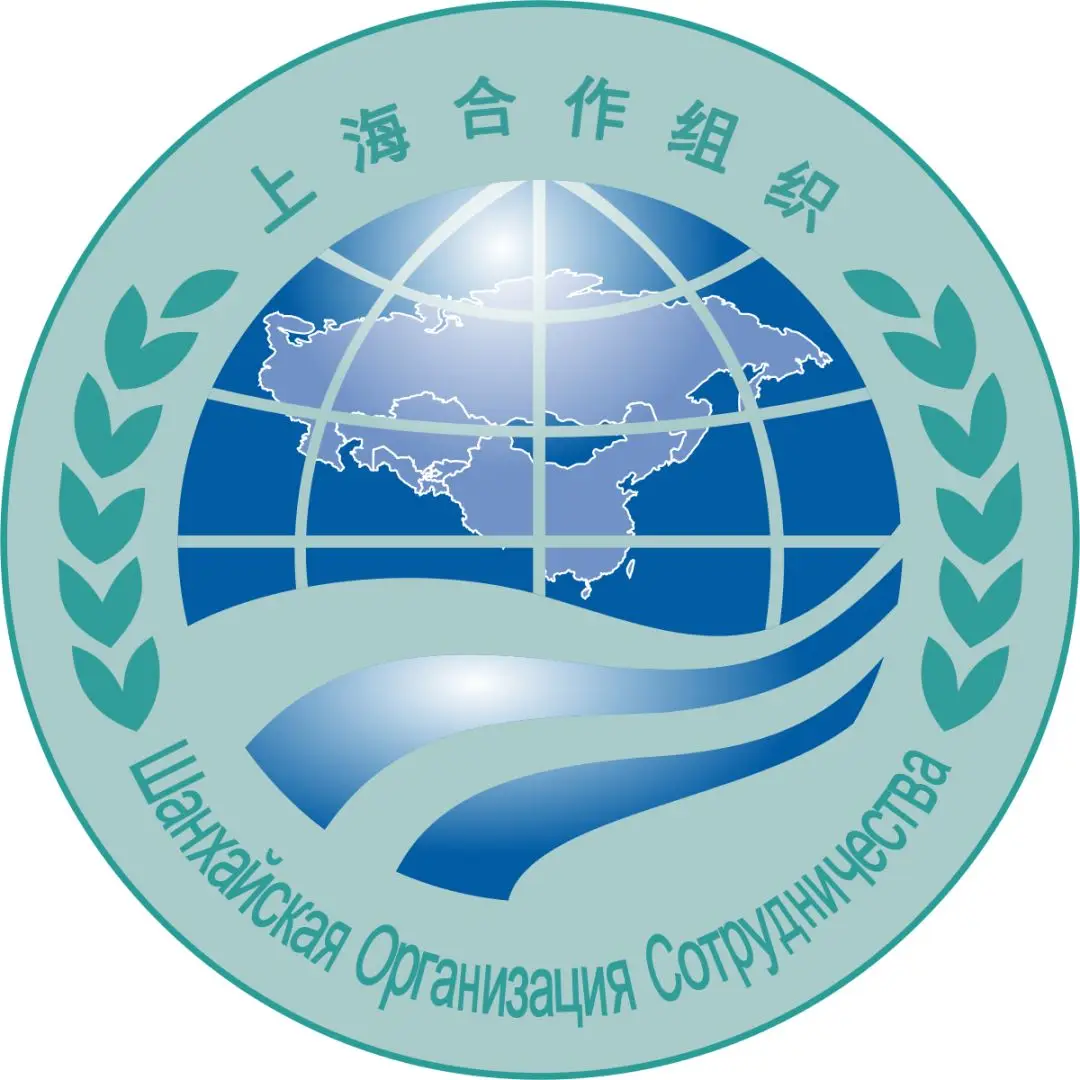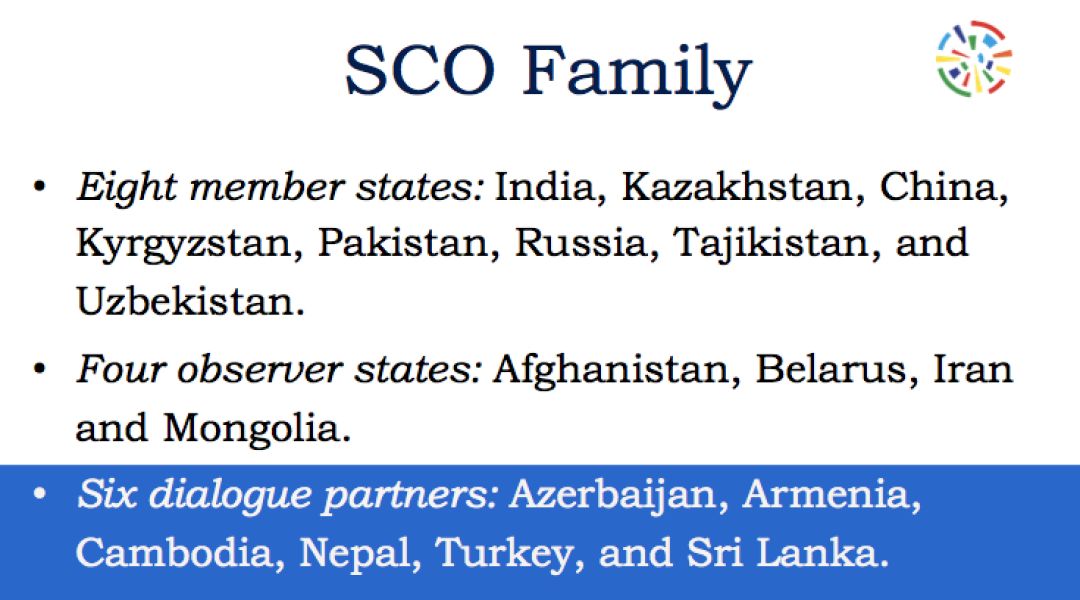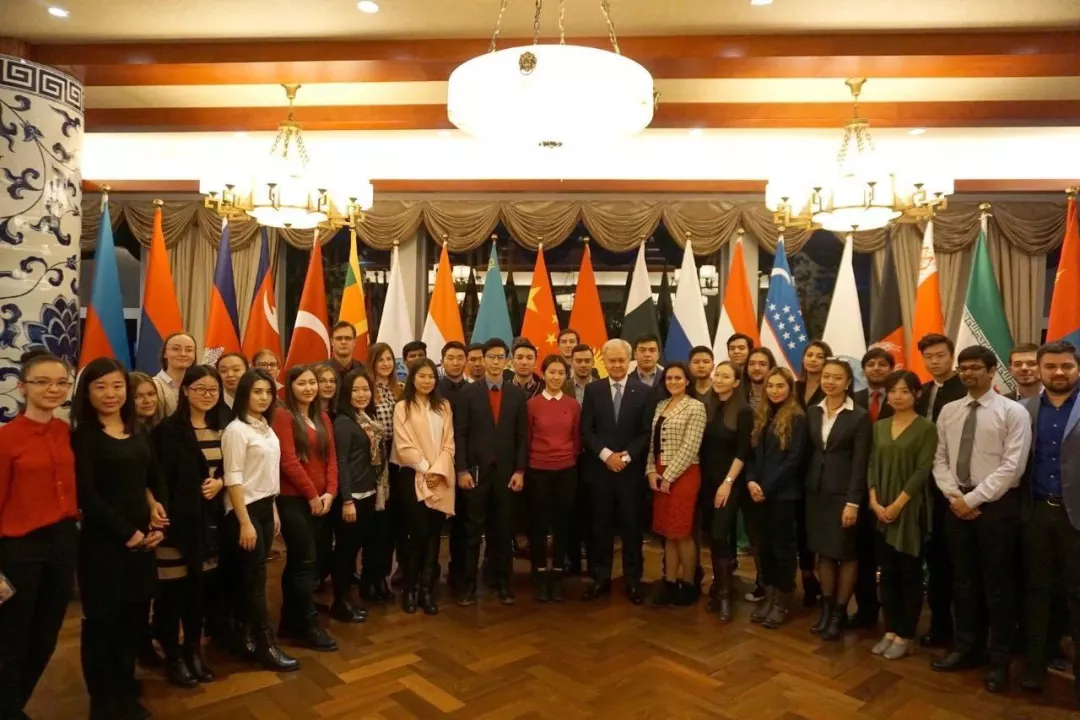 Our Relationships with SCO
We are affiliated with and supported by the SCO Secretariat but operate independently.
On June 15th, 2018, the SCO Secretary General R.Alimov signed the charter of the SCO Countries Youth League.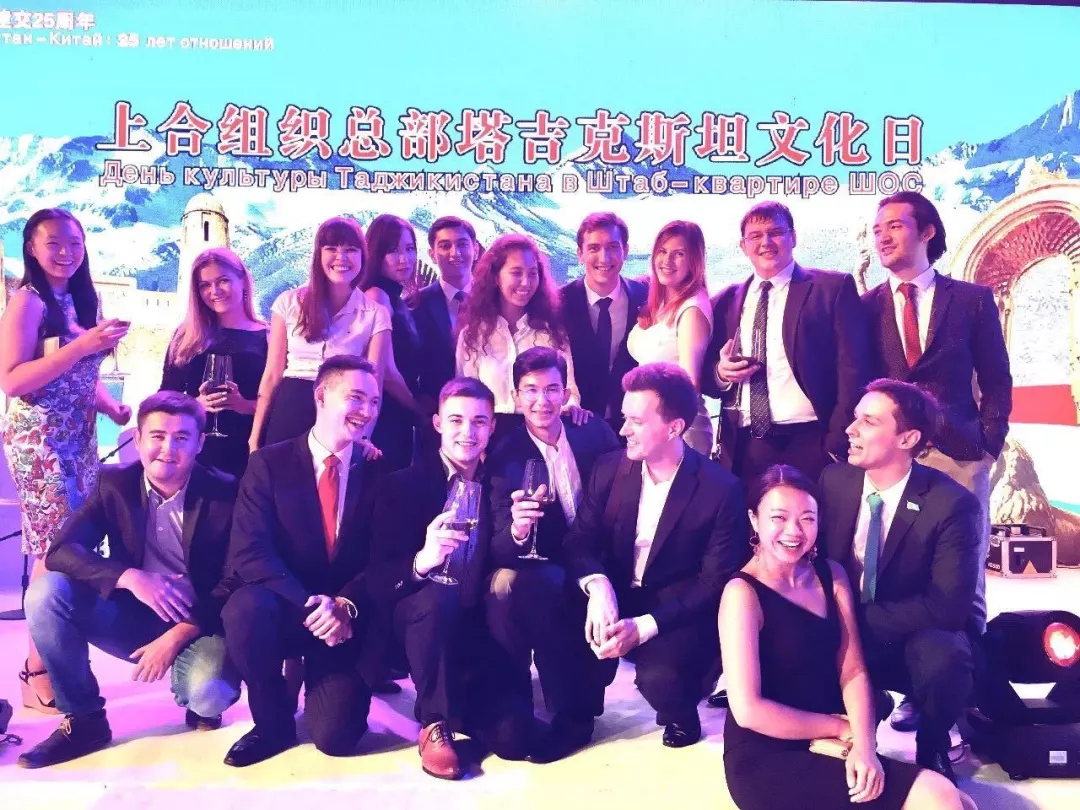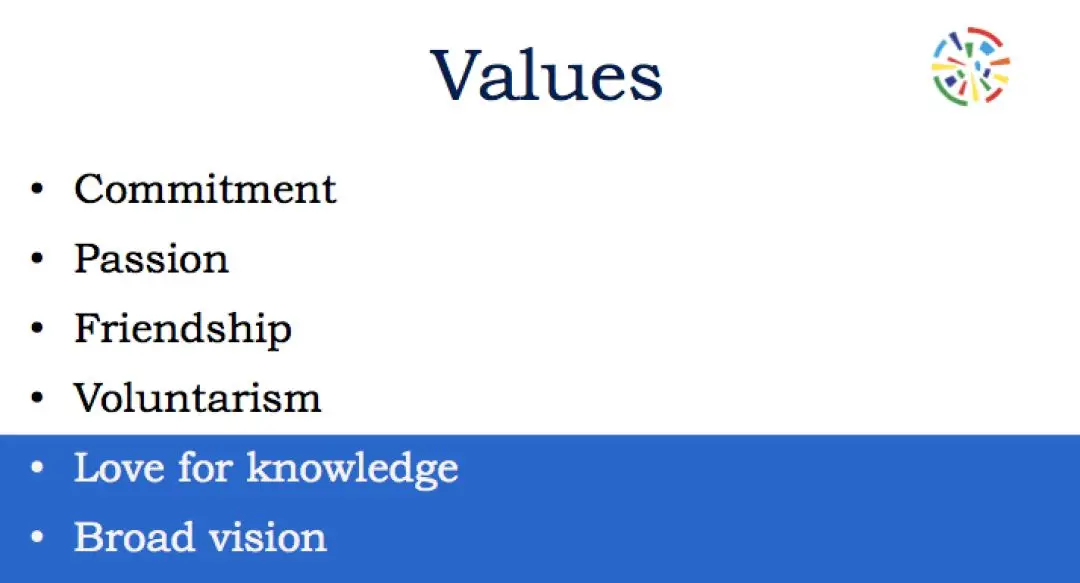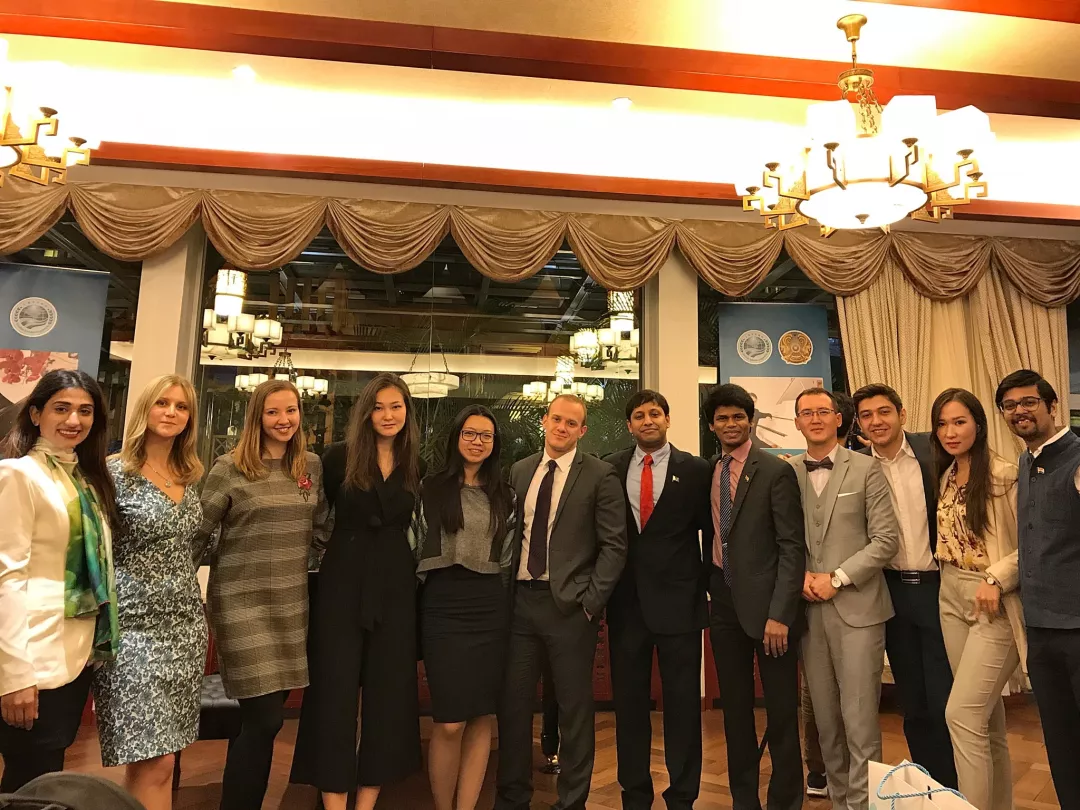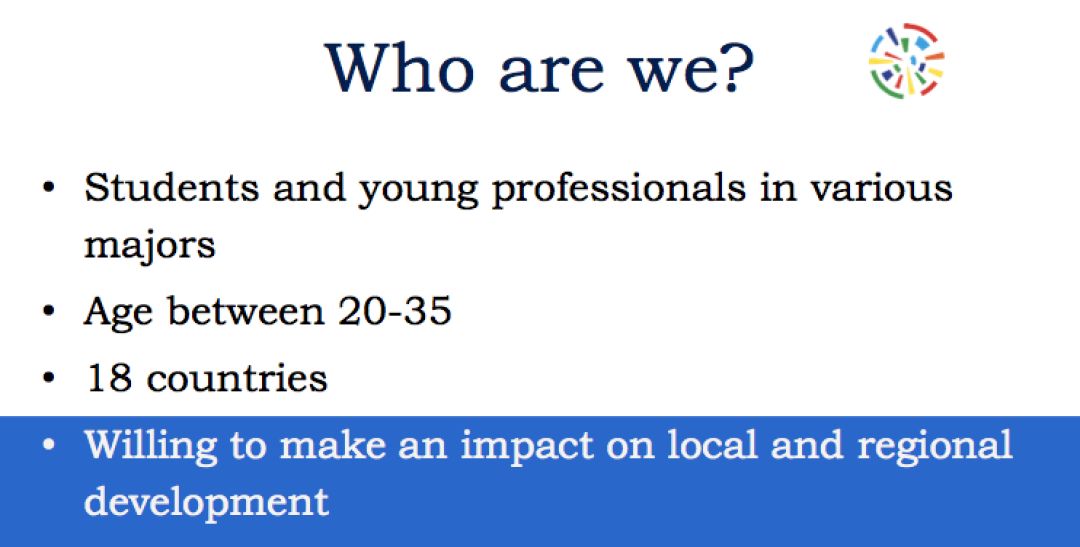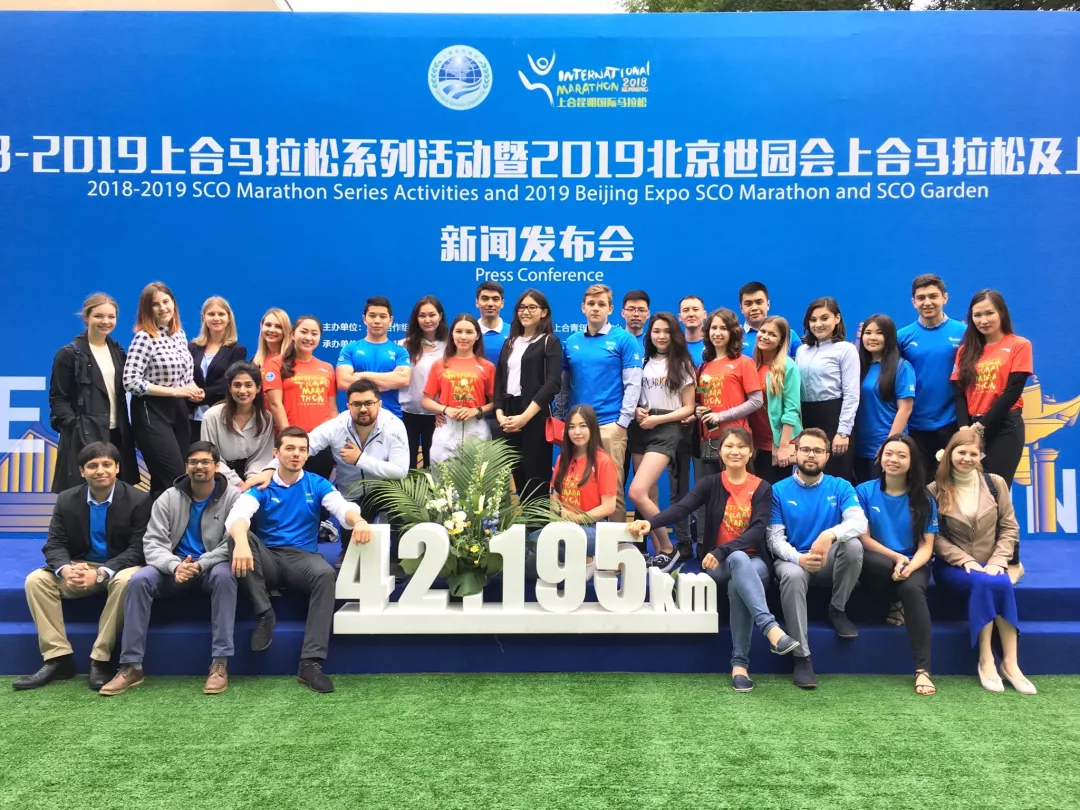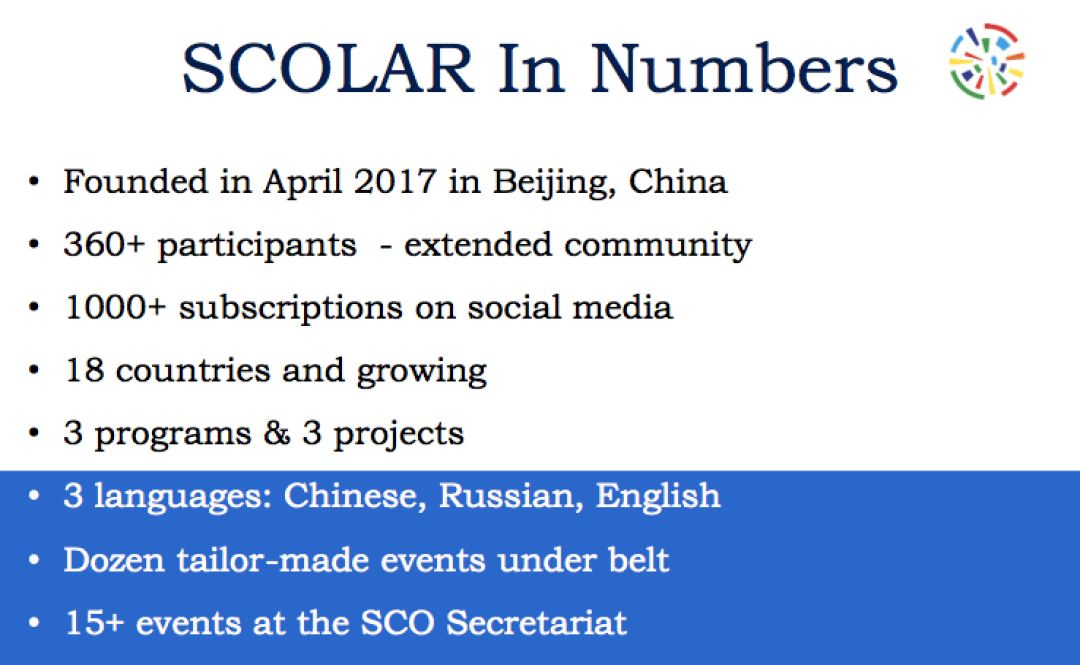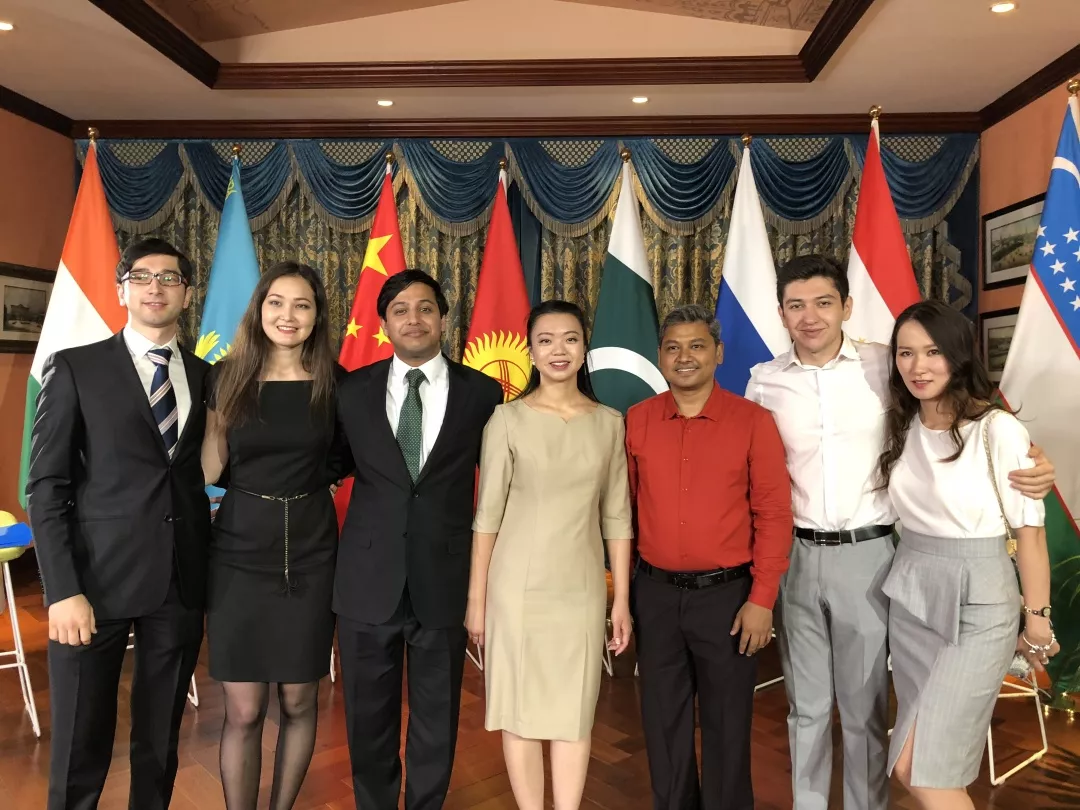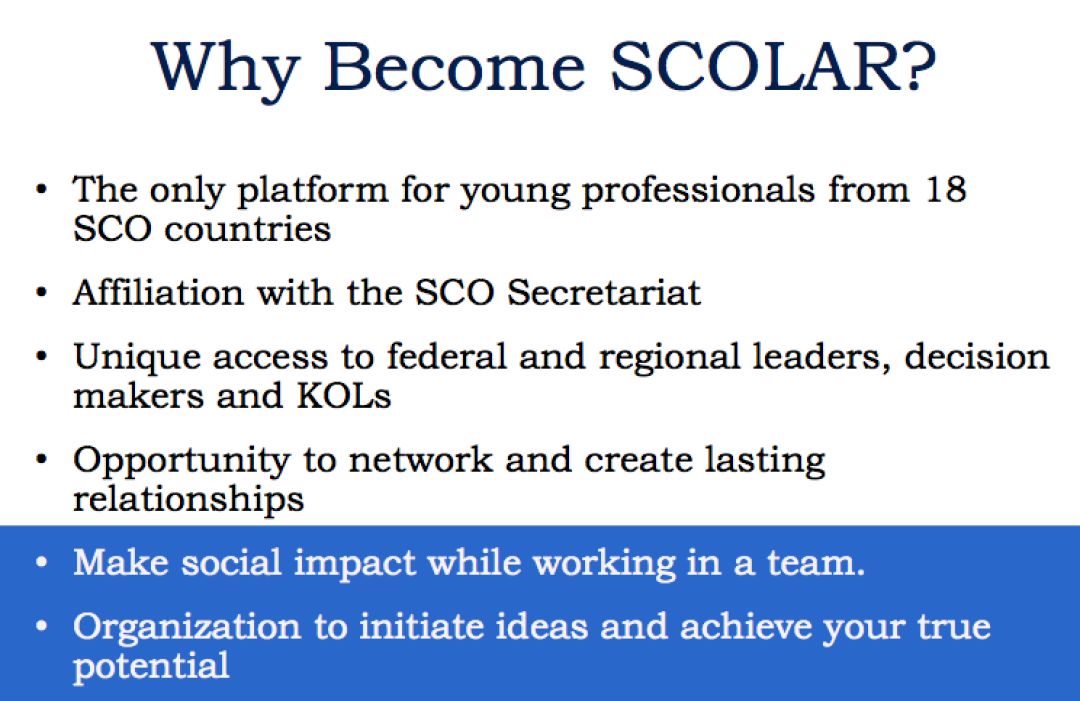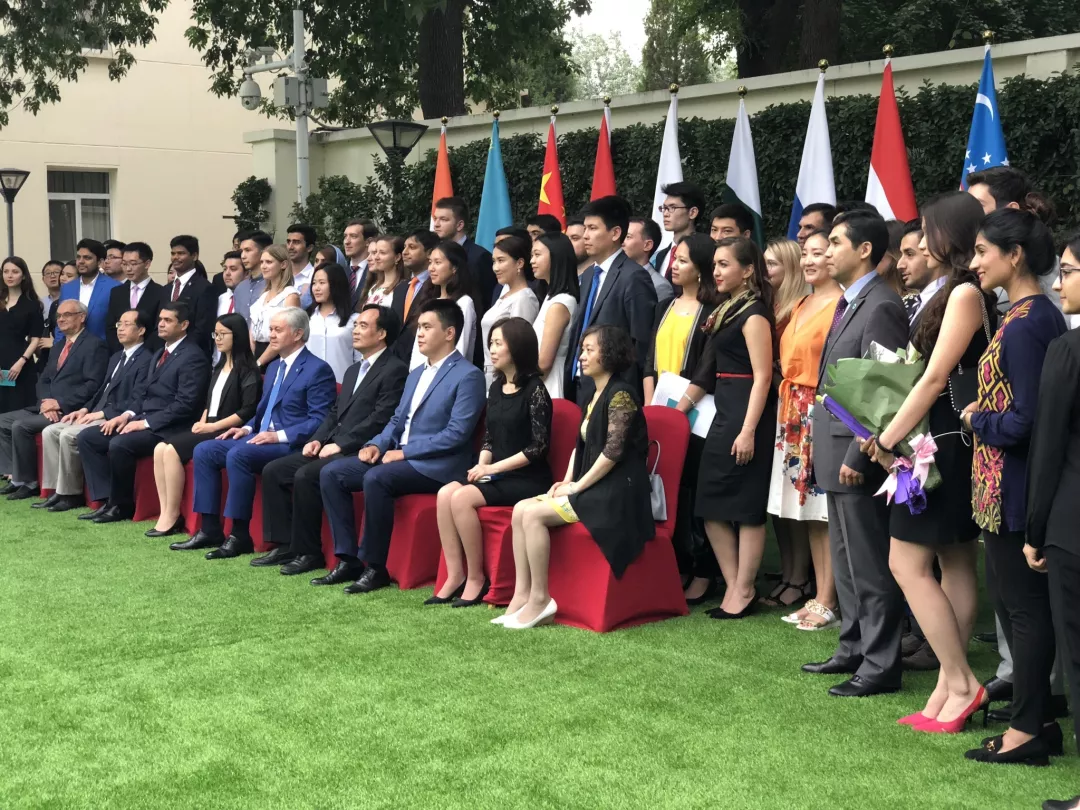 Nationality: From one of the 18 SCO countries
Age: 20 to 35
Language: Be able to speak either English, Chinese, or Russian
Application Period: Every March and September. You may only apply during these periods.
Trial Period: one month from announcement
Commitment: at least 9 months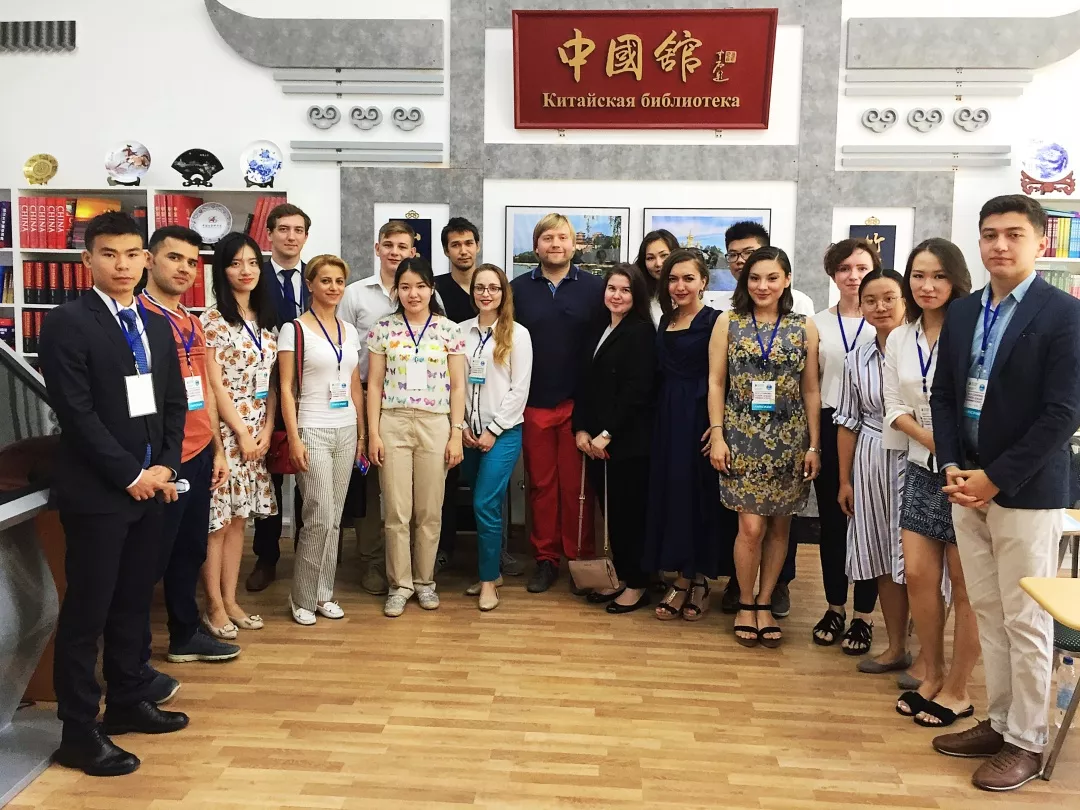 8 September –  Info Session
12 September, 23:59pm – Submit personal CV (max 2pages) toscoyouthleague@gmail.com
15-16 September (Sat, Sun) – Interview
17 September – New SCOLARs announced
17 September  – 16 October  – Trial period
19 October – Final SCOLARs announcement & On boarding training!